Dillas Quesadillas Catering
Dillas Quesadillas offers Plano, Frisco, McKinney, Denton and Shreveport catering services and we want to make your life easier!
Take a break for your next event or get-together, and let us do the work.
Our flavorful quesadillas are always a hit! We've got several options to cover a wide range of events including:
Office lunches/meetings
Parties
Showers/brunches
Football (or other sports) watching
Pre/Post-game meals for teams
etc.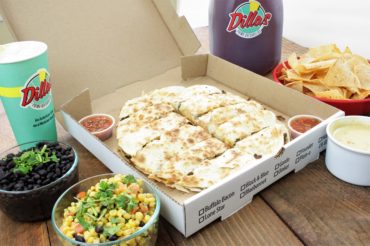 Choose any of our Primo Quesadilla combo meals to have boxed for your next event.
• Perfect for office meetings, team meals, etc.
• Includes 2 sides, no drink – we recommend ordering gallons of our iced tea (sweet or unsweet) or fresh squeezed limeade for groups.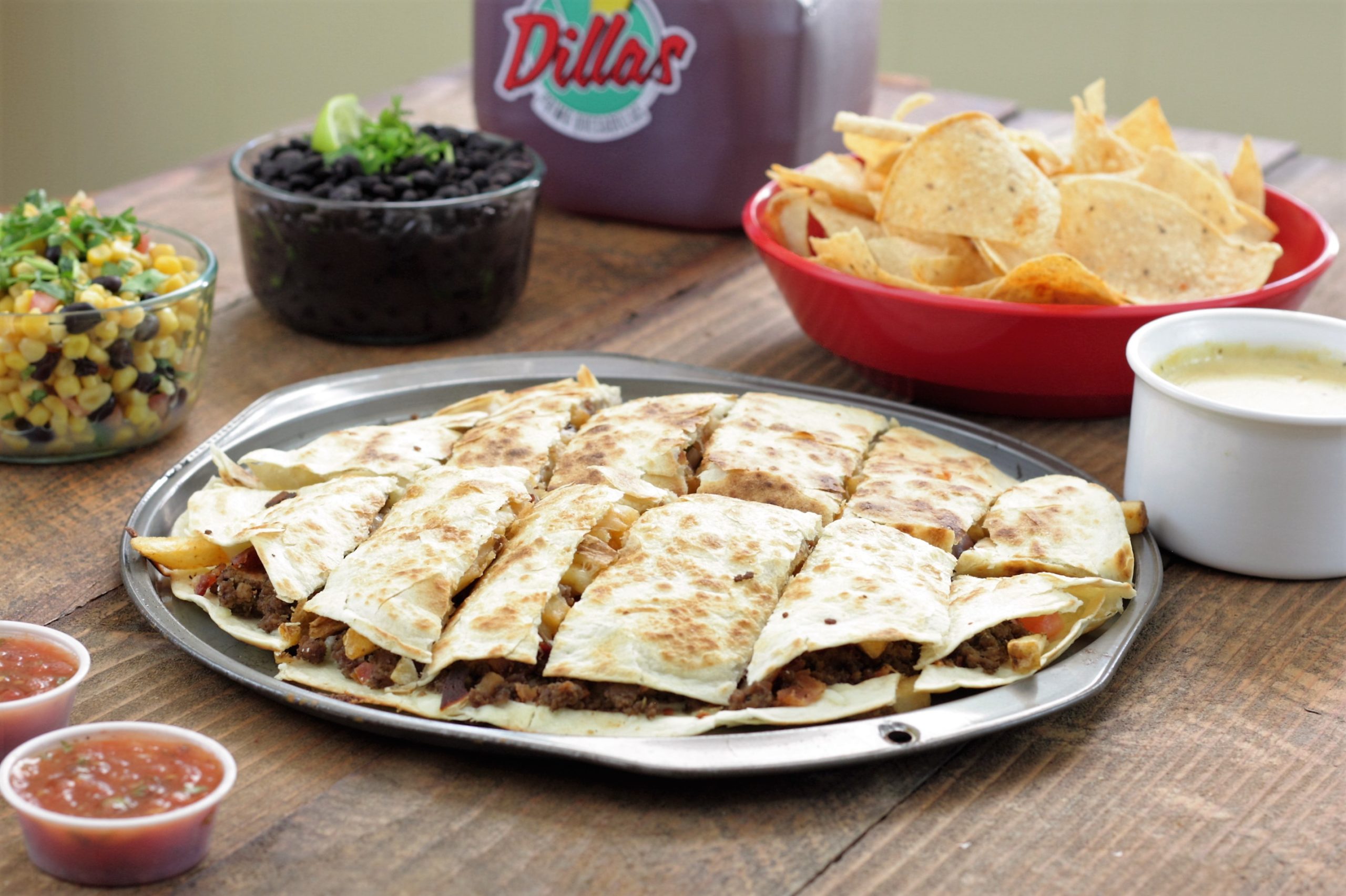 Mega Dillas are great for a group hangout or if you need a hot display of food at a party.
• Choose Dillas from signature list in multiples of 2
Each Dilla is in a 12" tortilla, cut into 6 pieces each
3 of each listed sauce listed is included
1 Mega Dilla (2 choices) serves 4-6
Let us know what kind of event you have and we will get in touch!
You can also call the restaurant to speak to someone.
Plano – 972-473-4601
Frisco – 469-362-6123
McKinney – 214-491-4144
Denton – 940-222-5554
Shreveport (Pierremont) – 318-868-5100
S. Shreveport (Bert Kouns) – 318-233-1060
Bossier City – 318-233-5433
Catering Tips
Advance notice for large orders
Delivery on large orders depends on the availability
24 hrs allowance upon cancellation