YOUR PLACE FOR PRIMO QUESADILLA MEALS!
Enter your own Build-a-Dilla creation for a chance to get featured on the menu.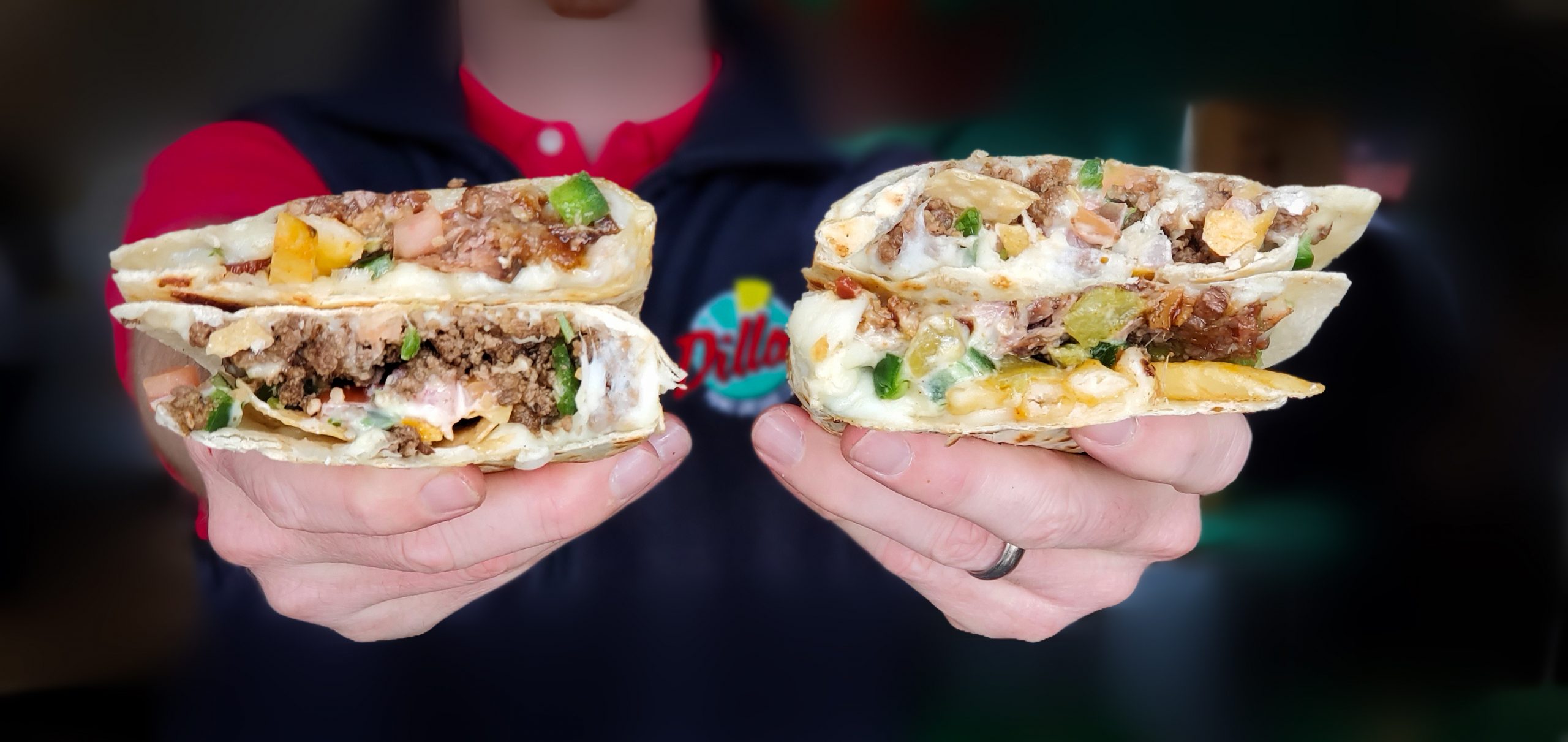 GOOD FOOD: Primo Quesadilla Meals – Everytime!
Fresh, never frozen meats are the only thing you'll find in our kitchens. We believe fresh ingredients give the most flavor, and that's why we prep fresh daily!
GOOD PEOPLE: Team, Customer, and Community Support.
Dillas is a great option for catering with options for small groups, large groups or even on site events. 
Find your location to send us a message.
Small Groups, Big Groups, Onsite, Fundraisers – we,ve got you covered!